Contractor Building Material Supply
We pride ourselves on good advice, courteous attention and well trained staff. BrickSandStone is a specialist building supply company that offers a "one-stop-shop" that will service your fundamental building material requirement.


DIY Projects
The exterior of the home is constantly under attack from the elements. Our team of specialists can help you to spruce up the exterior of your home through suggestions on cost-efficient and visually appealing home repairs or improvements. We also offer local deliver services so don't stress if you don't have a truck or Bakkie to cart off your building materials
Proven results for clients
Our clients needs are important to us as many of our regular clients can tell you – read some of their comments on our expertise and service here

"I received excellent customer service from BrickStandStone based in Malvern on 27 July 2020. I placed an order for building material telephonically, paid via EFT at 13:30 on the same day. By 14:20 the material was being delivered on site. This was a first in my experience to date."

"Fantastic business to deal with, these days its hard to find honest businesses that deliver on their promise" – Larry Smith.
Read our clients reviews here: https://goo.gl/maps/8f8fe5frAFJfDEch7
BRICKS
-Building Blocks
-Cement & Clay Stock Bricks
-Maxi Bricks
-Face & Semi-face Bricks
-Paving Bricks

SAND
-Plaster Sand
-River Sand
-Building Sand & Builders Blend
-Topsoil & Compost
STONE
-Crusher Stone (13mm & 19mm Stone)
-Sub Base Material
CEMENT
-SABS 32.5
-SABS 42.5
Meet our Team
We're There for You Welcome! We wanted to take a minute to introduce our professional building supplies team. In order to best serve you, our customers, we have gathered a team of experts in building supplies that will ensure you get the right product, delivered at the right time, to the right place and the best advice that will help you achieve success in your building projects. Our team specializes in bringing value to your build through both smaller and large scale building projects. Whether you need cement, stone, bricks, pavers or other building supplies, for the bakkie builder, bigger project builders or even individual home remodeling projects, we are here to help. Simply give us a call to speak with a member of our knowledgeable team today!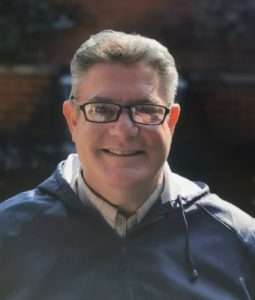 David D
Business Owner
Annah
Sales Manger
Sharon
Sales person
Get in Touch
Find us at the office
36 Stanhope road, Malvern East, Germiston
Give us a ring
(011) 622 2760 Mon – Fri, 7:00-17:00